Bleiben Sie auf dem Laufenden.
Latest News & Upcoming Events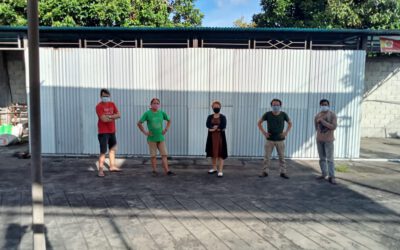 We are getting ready for the next step in our pilot project! In the next few weeks the first Precious Plastic Machine will arrive in Manado, Indonesia. Our partner Marlon Kamagi and his Waste Bank Team are preparing everything to build up the machine. From Trash Waste...
Previous and upcoming Events
Series of Cleanups in Siladen with support of Ocean Hero
Siladen Island, Bunaken Marine Park, Sulawesi, Indonesia.
Reception and Mounting of the first Plastic Recycling Pilot Plant in Manado with support of Ocean Hero and CELLS
Manado, Sulawesi, Indonesia.
Winterthur Bacheggli "Zero Waste" Marathon
Winterthur, CH.
Yearly Workshop CoreTeam
Oberstalden, CH.
World Clean-Up Day mit Abfalltaucher Schweiz
Vierwaldstättersee, Luzern, Switzerland.
Meeting with / Treffen mit Abfalltaucher Schweiz
Wohlen, CH.
General Meeting / Generalversammlung
Büttikon, CH.
Clean-up with Trash Hero Bunaken
Bunaken Island, Indonesia.